2022 Fall Tire Event
Before winter takes its toll on your Mitsubishi, allow us to maintain your vehicle for less during our Mitsubishi One with the Road 2022 Fall Tire Event. Now is your chance to receive up to $100 off on a set of 4 new winter tires.
Don't wait for the first signs of winter weather to schedule your appointment – visit us before the Mitsubishi One with the Road 2022 Fall Tire Event ends to ensure your Mitsubishi is ready for the season ahead.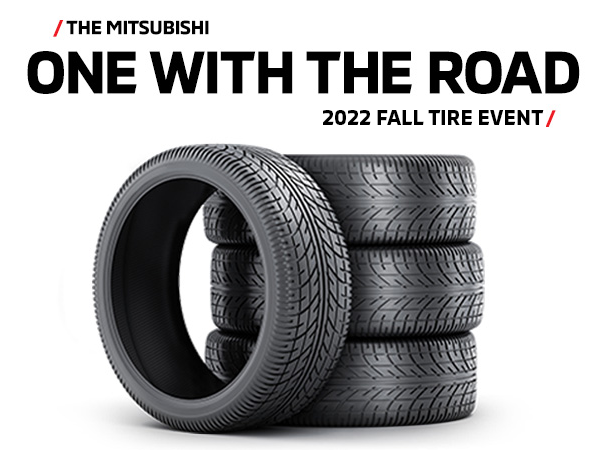 YOUR TRUSTED SOURCE FOR WINTER TIRES
Mitsubishi Motors works closely with the leading tire manufacturers to select products that enhance the performance, safety and traction of your Mitsubishi vehicle. Take advantage of great savings during our Fall Tire Event!
---
MAINTAIN YOUR MITSUBISHI FOR LESS
Our Limited Lifetime Replacement incentive has you covered for as long as you own your Mitsubishi vehicle.
ASK YOUR SERVICE ADVISOR WHICH PART IS BEST FOR YOU.